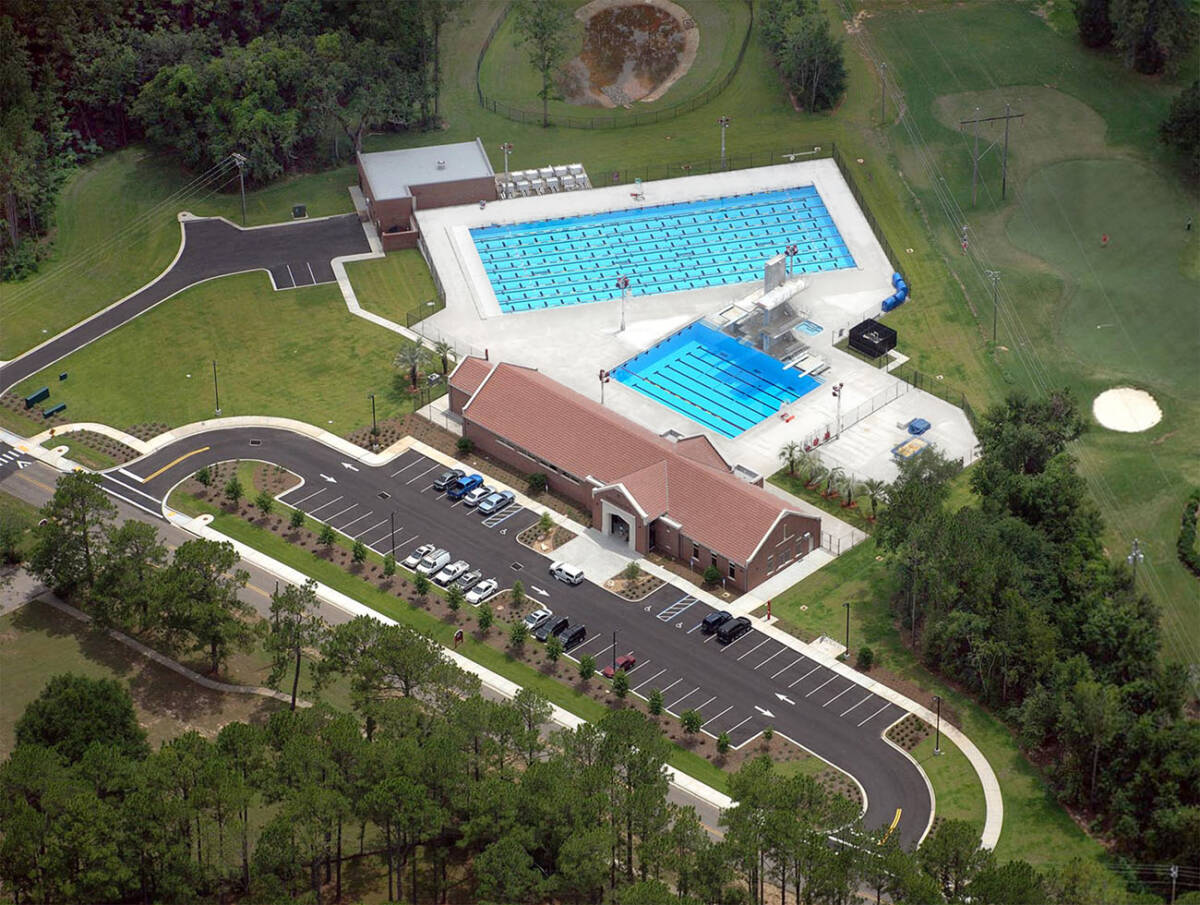 FSU MORCOM AQUATICS CENTER
Project Location:  
Tallahassee, Florida
Construction Completed: 
2008
Project Elements: 
George & Associates provided land use planning, engineering design, environmental permitting and construction administration services for Florida State's Competition swimming pool. G&A developed a site plan to meet the needs of the university while adhering to the City of Tallahassee Land Development Code. The project included construction of a competition swimming and diving pool complex on approximately 11.43 acres, directly adjacent to the Seminole Golf Course.  A unique design feature of this project was the utilization of an existing closed basin located on Seminole Golf Course for the required stormwater management facility. This design strategy saved the university approximately $200,000 in construction cost.  G&A successfully obtained all site plan approvals and environmental permits through the City of Tallahassee within a five-month period.
Other Athletics Projects: