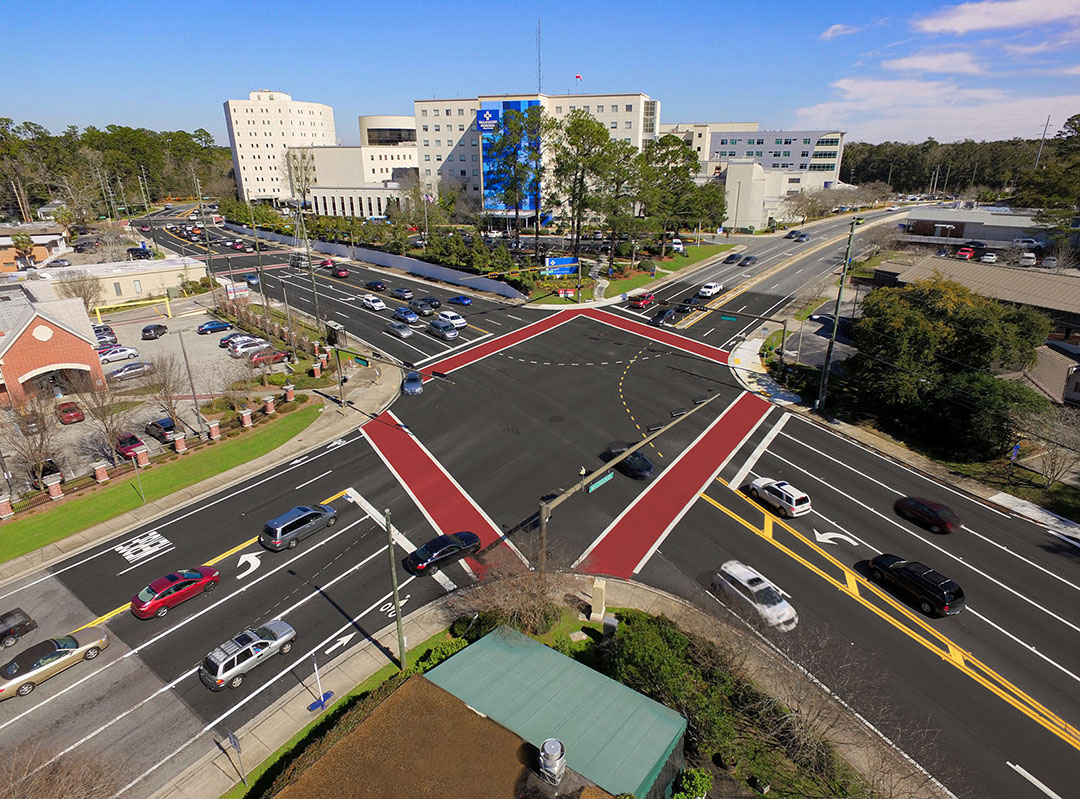 FDOT SR 265 (MAGNOLIA DR) FROM SR 20
Project Location:  
Tallahassee, Florida
Completed: 
2020
Project Elements: 
George and Associates, Consulting Engineers, Inc. provided civil engineering services to FDOT for roadway and pedestrian improvements to SR 265 (Magnolia Dr) from SR 20 (Apalachee Parkway) to 7th Ave.
This 3R project primarily consisted of 1.43 miles of milling and resurfacing, including existing travel lanes, auxiliary lanes, median crossovers, UWHC plans, and drainage improvements. In addition, 105 curb ramps, 35 pedestrian signals/pushbuttons, 62 accessible walking paths, and 12 bus stops were design checked to meet ADA standards as required.