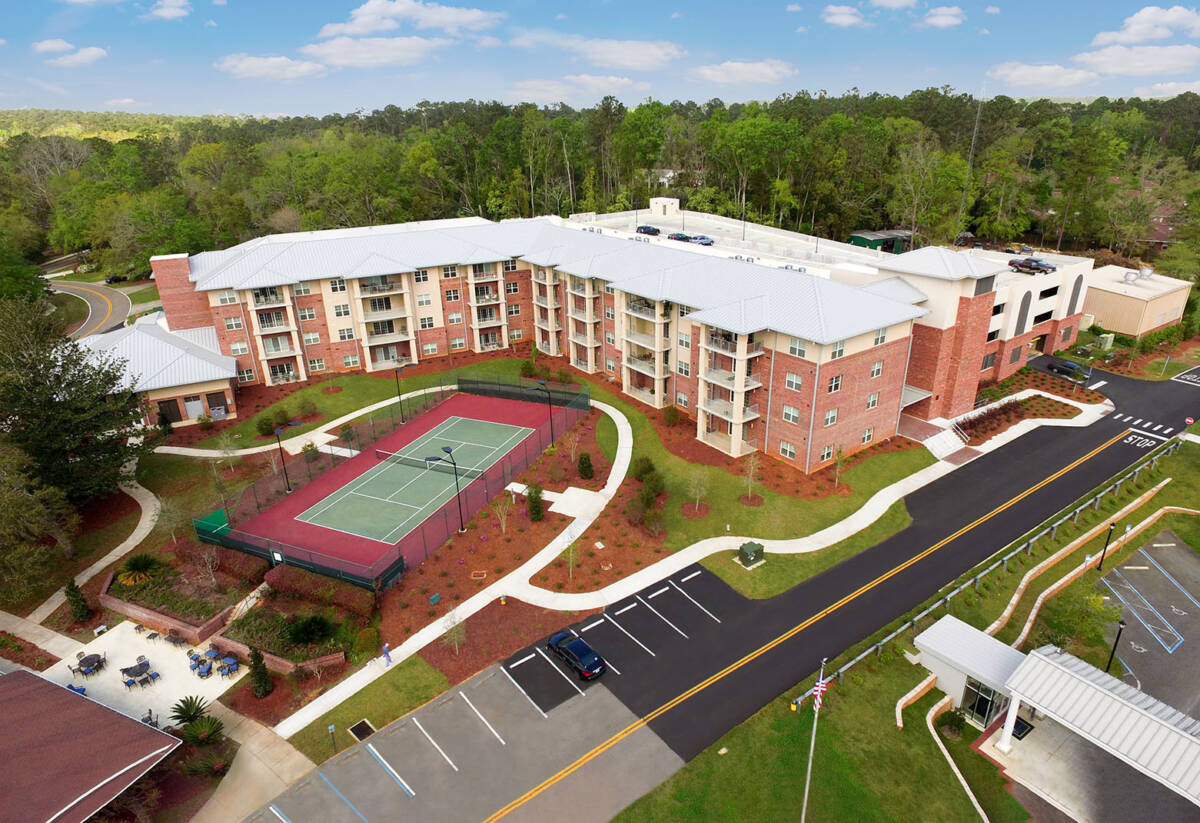 WMO PARKING GARAGE & MID-RISE APARTMENTS
Project Location:  
Tallahassee, Florida
Construction Completed: 
2019
Project Elements: 
G&A provided civil engineering services and construction administration for the design of a 4-story 365 stall parking garage, and a 45-unit midrise apartment complex with an underground ADA compliant pedestrian tunnel connecting to the central facilities within the community.
Westminster Oaks is a high-end retirement community where ADA accessibility and site safety is critical during design. G&A tasks included all proposed underground utilities, rerouting existing underground utilities to facilitate the new infrastructure, and all local, state and federal permitting. Due to this project being located within a closed basin, environmental and stormwater design presented many challenges due to the local and state restrictions. All required environmental permits were obtained by G&A and the project was completed in 2019.
One notable project element was the design of an ADA Tunnel, which starts underneath the Parking Garage and provides easy access to the Maguire Center.