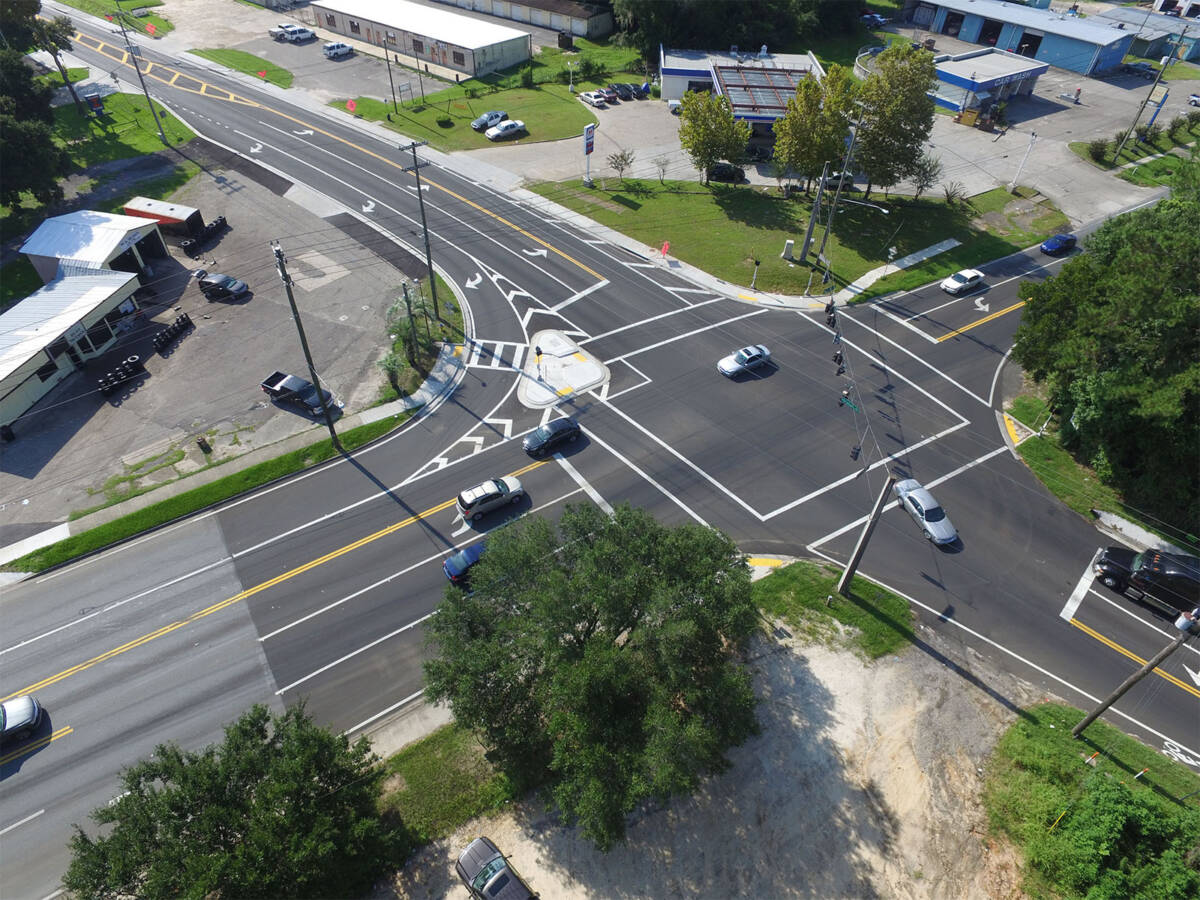 STATE ROAD 373 (ORANGE AVENUE)
Project Location:  
Tallahassee, Florida
Construction Completed: 
2015
Project Elements: 
George & Associates prepared construction plans for a segment of SR 373 (Orange Avenue) in Tallahassee, Florida. The project included ADA improvements to existing sidewalks, curb ramps, pedestrian signal features and new sidewalk construction from east of Pasco St to just west of the Post Office Entrance. One significant design element was converting SR 373, beginning east of CR 2203 (Springhill Rd) to the approach of the existing St. Marks Trail Bridge, to curb & gutter (both sides) and providing sidewalk along the south side only for bicyclist and pedestrian use. Additionally, existing driveway connections were converted to urban turnouts and modified to meet FDOT turnout criteria established in Standard Index 515.