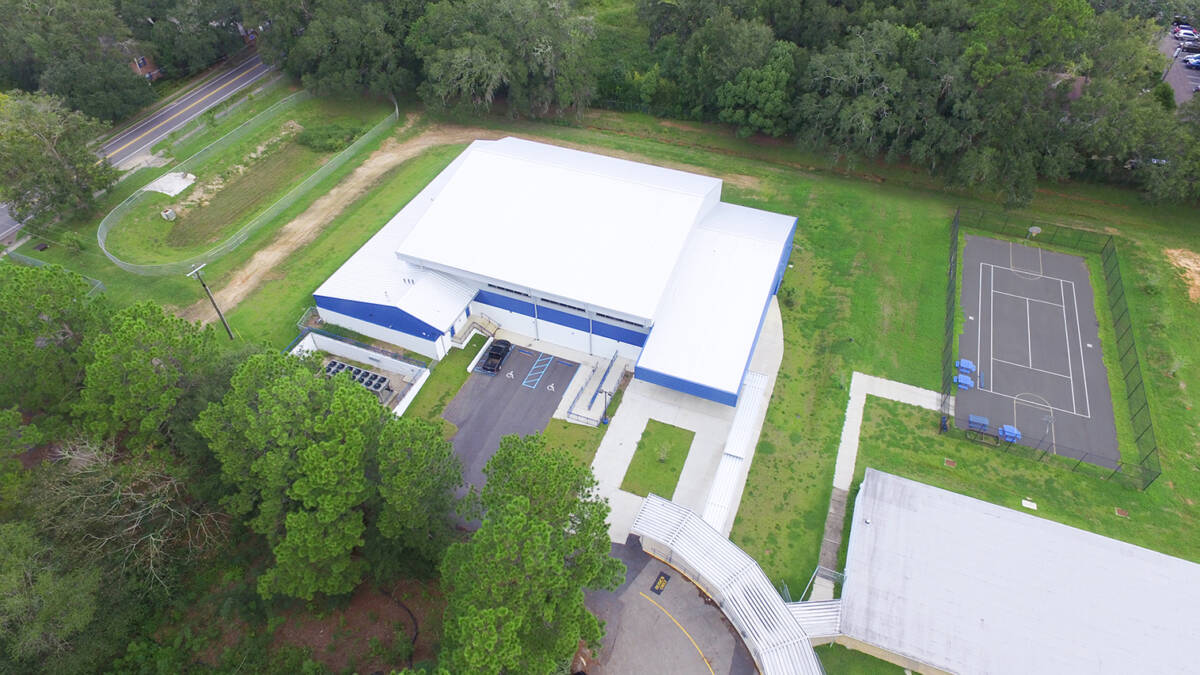 SAIL HIGH SCHOOL GYM ADDITION & RENOVATION
Project Location:  
Tallahassee, Florida
Construction Completed: 
2016
Project Elements: 
G&A was afforded the opportunity to complete all civil engineering related tasks associated with the SAIL High School Gym Addition and Renovation Project in Tallahassee, FL. G&A designed the site, grading, drainage and utility systems, as well as, developed construction documents for implementation of the designs. Incorporated into the design services were the compliance with all governing codes, such as Florida Building Code, specifically the codes requirement's for schools listed in the State Requirements for Educational Facilities (SREFs), ADA Accessibility Guidelines, and Safe School Design Standards.
Of particular interest on this site, because of the topography, was the relocation of a tennis court and its effect on stormwater and ADA accessibility on the site. In addition to the project's design phase, G&A secured all relative permits from the jurisdictional authorities prior to performing any work on site. Among these permits were all necessary approvals from the City of Tallahassee's various departments and the NWFWMD.
G&A also provided the required inspections during construction and following construction to ensure the design intent was met and the construction completion certifications could be filed with the issuing authorities.
Other Athletics Projects: