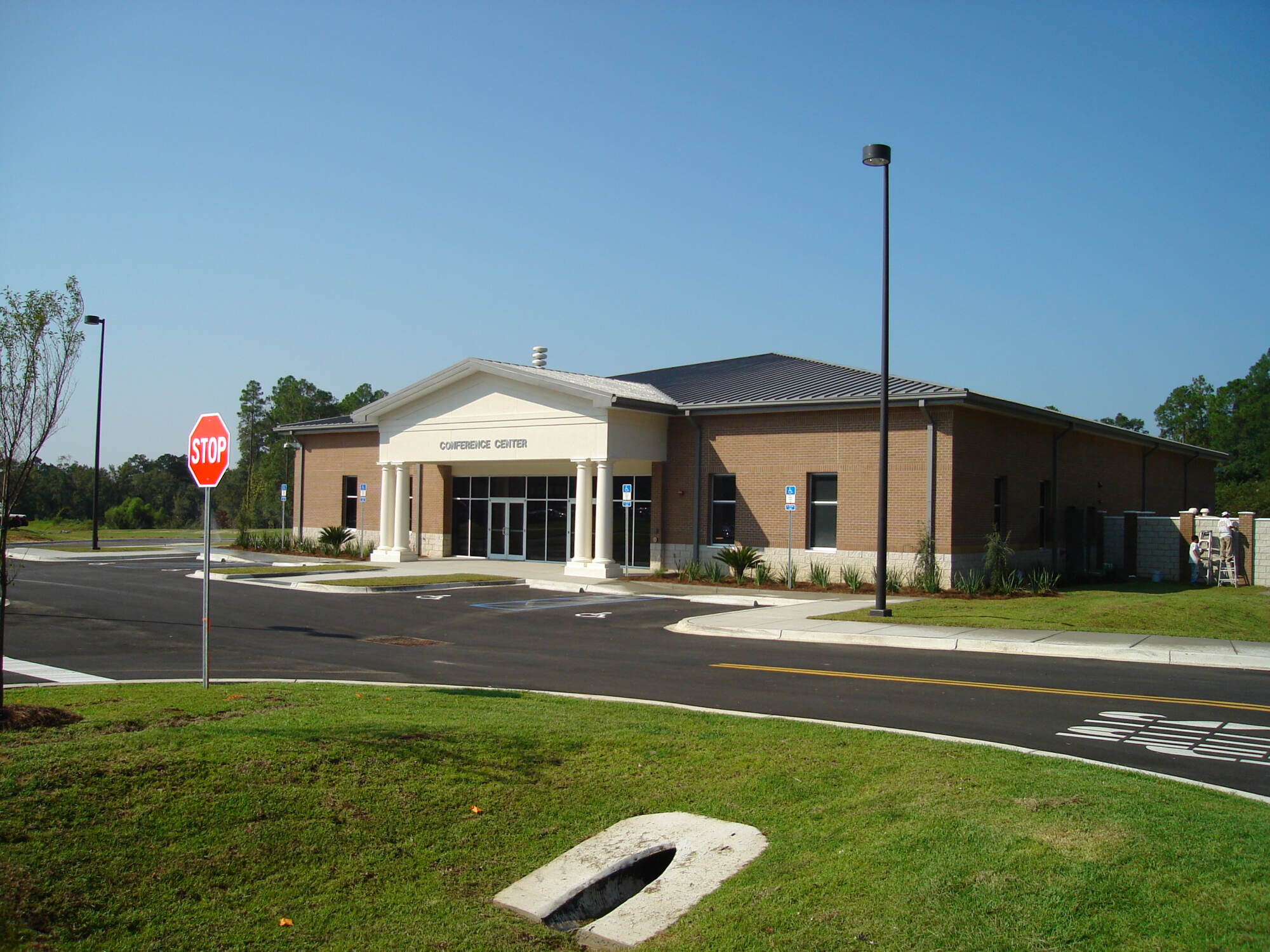 FPSI CONFERENCE CENTER
Project Location:  
Gadsden County, Fl
Construction Completed: 
2009
Project Elements: 
The project consists of the site design, permitting, and construction administration of a 10,300 square foot Conference Center at the Florida Public Safety Institute formerly Pat Thomas Law Enforcement Academy (PTLEA). This will be a premier conference center for the law enforcement field. The total site design required the development of approximately 4 acres which includes parking areas and landscaped area. The civil design required the development of a site design to include, grading, drainage, stormwater management, erosion control, water and sewer utilities, and landscaping.