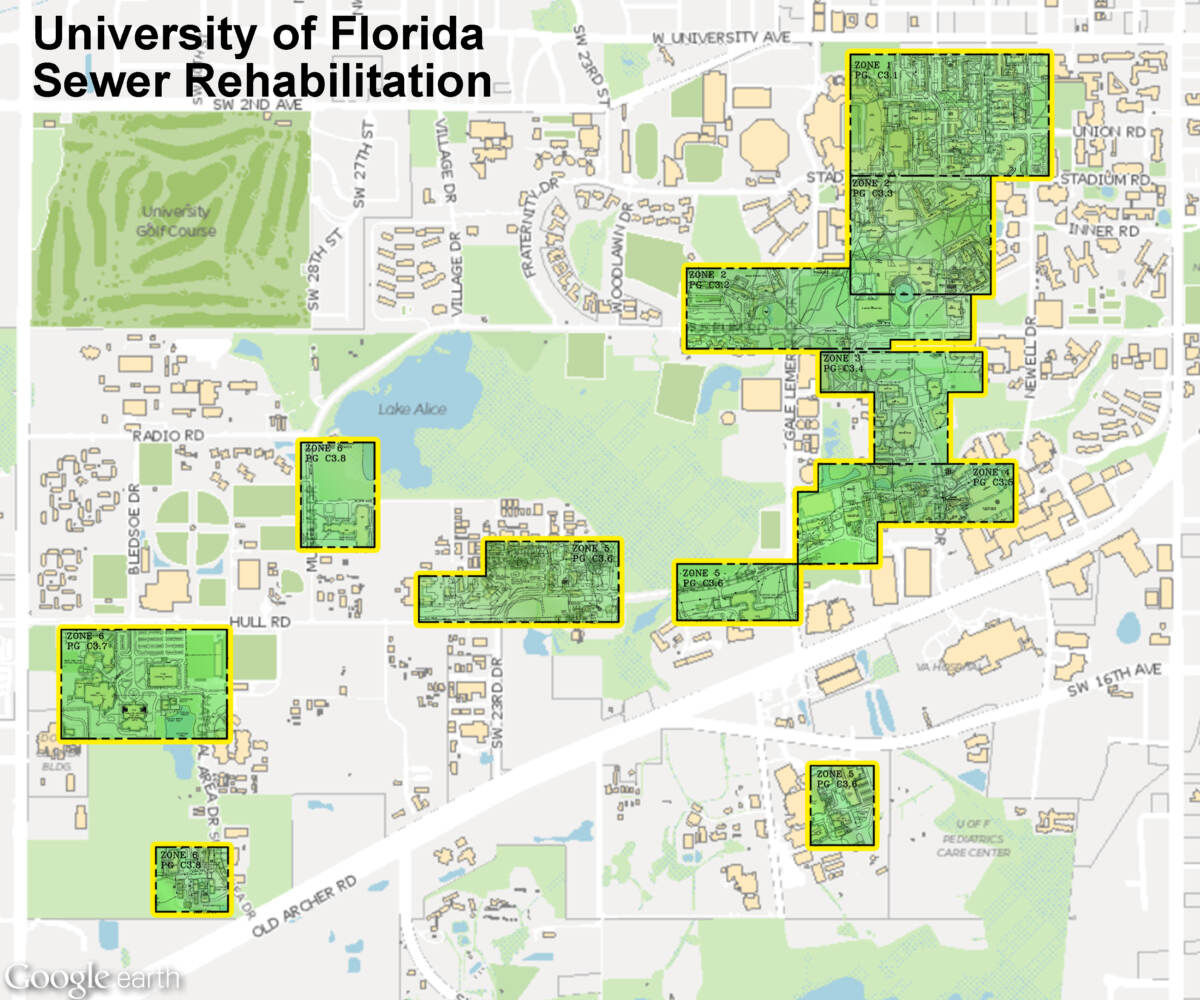 UNIVERSITY OF FLORIDA SEWER REHABILITATION
Project Location:  
Gainesville, Florida
Construction Completed: 
2009
Project Elements: 
G&A assisted the University of Florida with the development of plans, specifications, bid schedules and providing construction administration services for the campus-wide sewer rehabilitation services. Phase I of this project was to assist the physical plant department with the selection of the contractor that will video the existing sewage collection system and produce a report identifying all know defects within the collection system. Phase II consisted of G&A reviewing the video inspection reports and developing plans and bid schedules to correct the defective areas of the sewage collection system. Future rehabilitation methods could include point repairs, cured-in-place liners, pipe bursting or replacing portions of the existing sewer main. In all, G&A reviewed 1.57 miles of sewer.