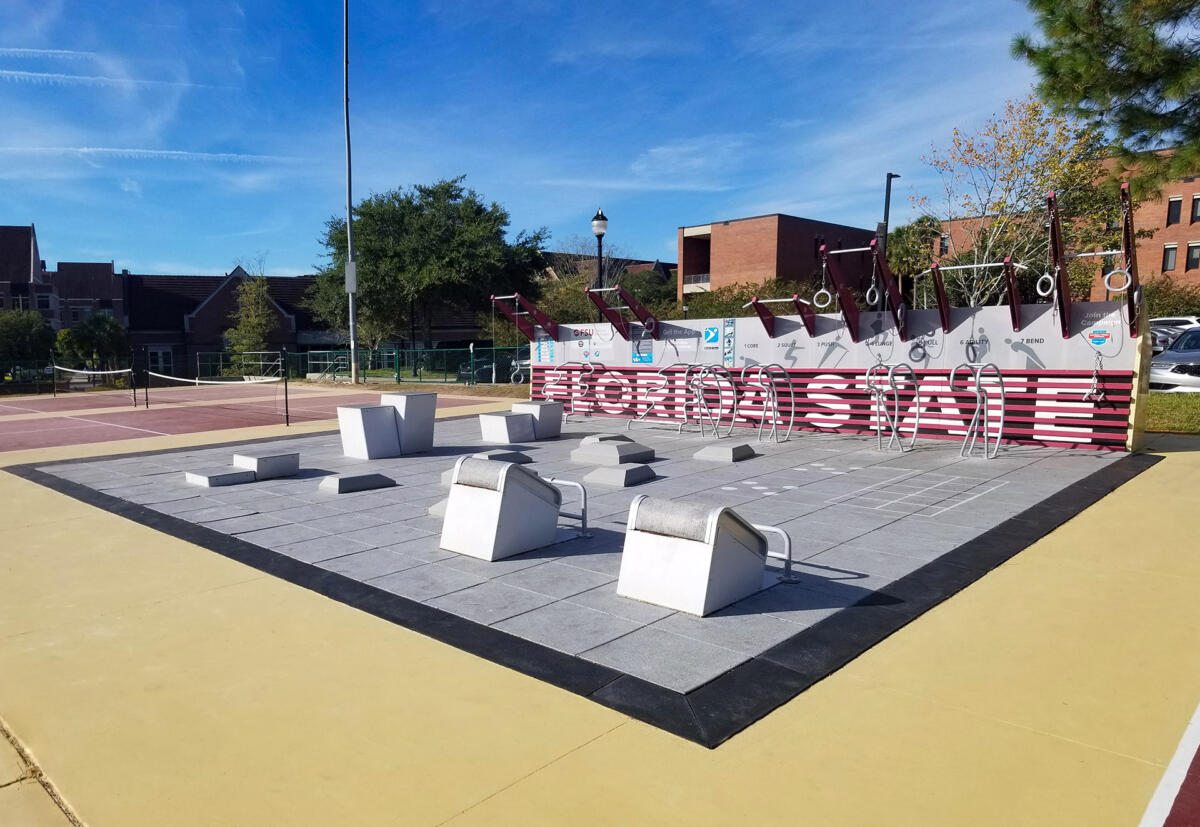 FSU FITNESS COURT
Project Location:  
Tallahassee, Florida
Completed: 
2019
Project Elements: 
G&A was tasked with the demolition of two existing asphalt tennis courts and the construction of the new FSU Fitness Court. The fitness court is ADA accessible and consists of an outdoor bodyweight circuit training course, rest area, stretching court, sprint area, and a warm-up track around the perimeter.
G&A tasks included site plan development, concrete slab design, existing utility review, drainage analysis and design, and ADA improvements to adjacent sidewalks. G&A coordinated with the National Fitness Campaign (NFC), along with FSU facilities and Campus Rec for court layout, equipment locations, fitness areas and other elements.