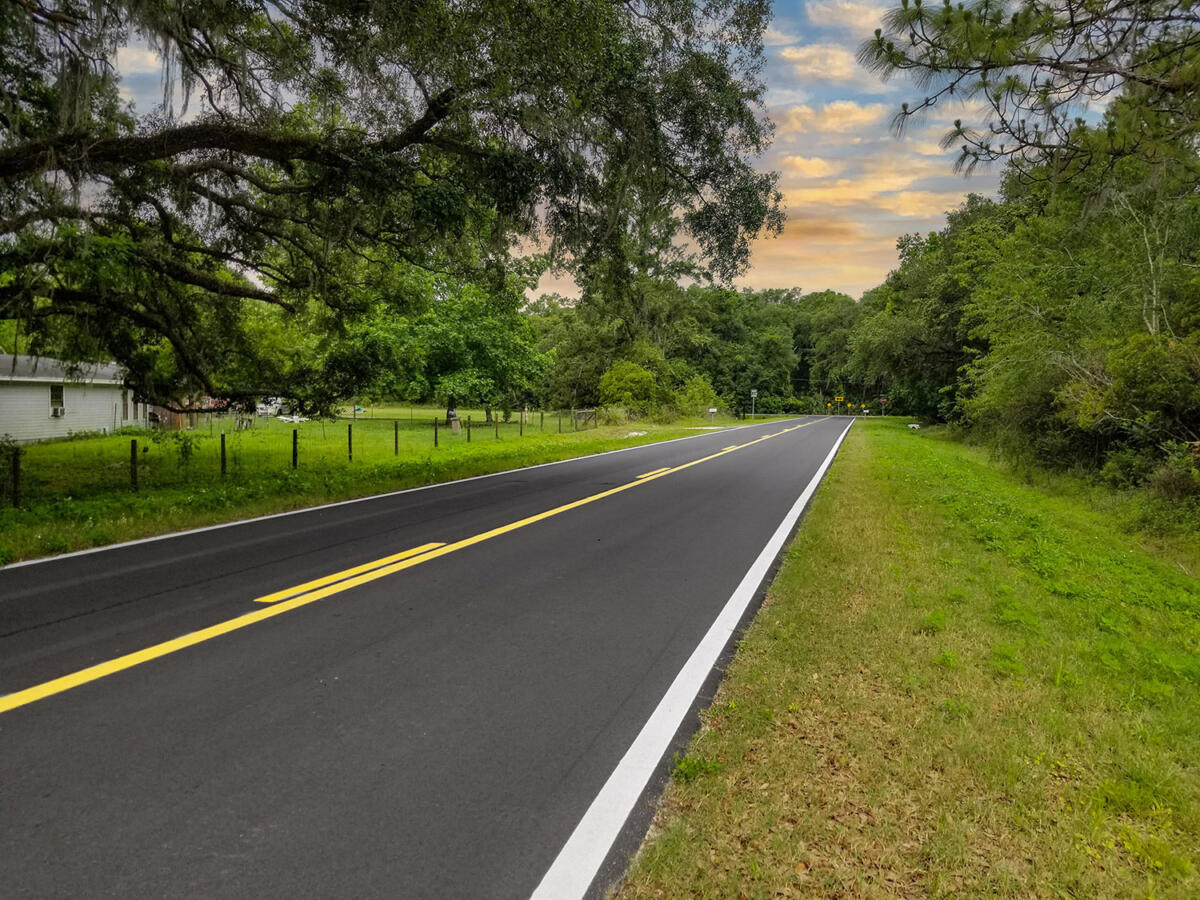 GAS PLANT ROAD RESURFACING
Project Location:  
Perry, Florida
Completed: 
2022
Project Elements: 
George & Associates, Consulting Engineers, Inc. was tasked by Taylor County to design the roadway rehabilitation of CR 359A (Gas Plant Road) from McDaniel Road to Pisgah Road as a part of the Small County Outreach Program (SCOP).
Improvements included roadway widening to increase the travel lanes from 9-ft to 11-ft, milling and resurfacing, and complete roadway reconstruction along the majority of the project limits. Other corridor improvements included: roadway shoulder construction, drainage upgrades to 5 cross-drains, replacement of all driveway connection side-drains, signing & pavement markings, and permitting through the Water Management District and the U.S. Army Corps of Engineers.