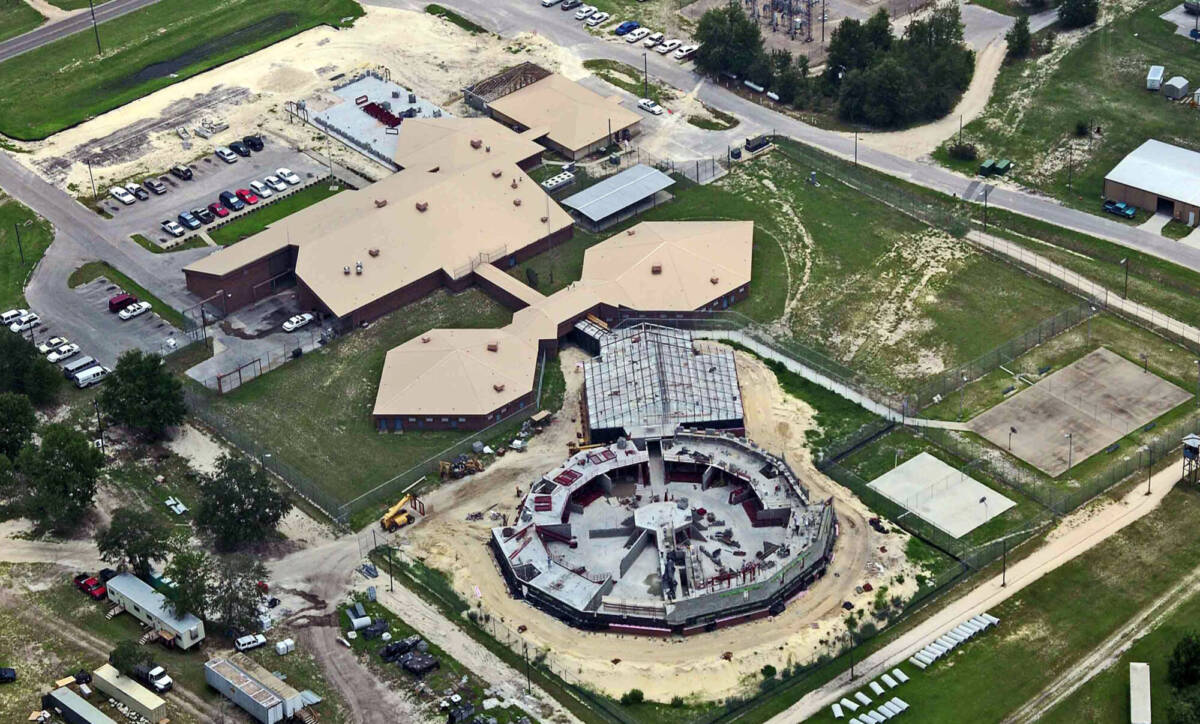 Levy County Jail Addition
Project Location:  
Bronson, Florida
Completed: 
2005
Project Elements: 
G&A provided civil engineering services for the Levy County Jail Addition Project. Services included the evaluation and re-design of existing stormwater management facility, the evaluation and utilization of existing sanitary collection and treatment system, the design of new utility collection and distribution systems, the design of stormwater conveyances, site grading, development of construction documents, and securing all permits pertaining to site development.
The addition included a 10,500 sf Sheriff's Administration area, a 23,500-sf inmate housing addition, and a 4,000-sf medical and support services area. Also, Sheriff's Administration renovation and expansion included approximately 1,200 sf for 911 dispatch operations. The housing addition included maximum, medium, minimum and segregation areas configured around a fully elevated control room.