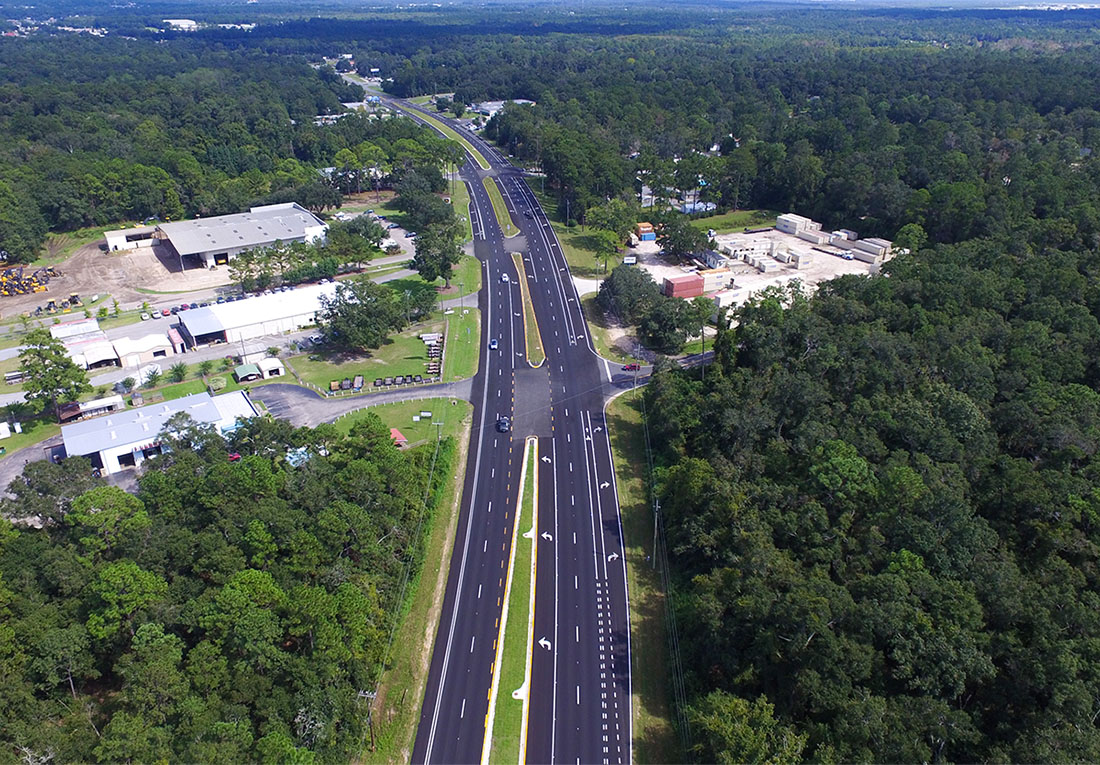 SR 10 FROM GADSDEN COUNTY LINE TO EAST OF FERNWOOD DR.
Project Location:  
Tallahassee, Fl
Construction Completed: 
July 2018
Project Elements: 
George & Associates, Consulting Engineers, Inc. provided design services for 2.2 miles of milling and resurfacing to include addition of buffered bike lanes, key-holes lanes, median modifications, drainage structure upgrades/adjustments, widening of paved shoulders, guardrail upgrades, signage and pavement markings, a crash data analysis, and an access management study along the project corridor. This project included ADA improvements such as curb ramps and sidewalk with guiderail at required locations. A formal Public Hearing was setup and coordinated by G&A with all adjacent property owners along this project to include an Open House with all required graphics, presentation material, and appropriate personnel.