Recent Achievements
---
---
  University of Colorado As-Needed Architectural, Engineering & Consultant Services
---
  Panama City Continuing Professional Services – Stormwater, Roadway, & Utilities
---
  Panama City Continuing Professional Services – SRF Projects
---
   Panama City Beach Continuing Professional Services – Civil Site (Ranked #1) & Stormwater
---
Ranked 1# Florida State University Civil Engineering Services for Minor Projects (FSU RFQ-00247-2019)
---
Ranked 1# City of Tallahassee Water Resources Engineering (RFQ-001-19-CC)
---
Ranked 1# City of Tallahassee Civil Engineering/Site work (RFQ-062-18-CC)
---
  Awarded 2020 APWA Big Bend Branch Transportation Project of the Year (Less than $25 Million)
Weems Road Extension
---
  Awarded 2019 APWA State of Florida Best Performance Project of the Year (Less than $5 Million)
Short Street Stormwater Outfall Project
G&A has been providing civil engineering services for over 25 years, since our founding in 1997. We offer a wide variety of exceptional civil engineering services to clients in Florida and Colorado. Whether we're producing design solutions for site development, water and sewer utilities, roadway reconstruction, parking lot resurfacing or complex drainage analysis and design, G&A has built a long-standing reputation on always providing the correct design solution for the project at hand.
Our emphasis on long-term client relationships is demonstrated through our repeat business with existing clients. We believe taking care of these relationships has been the key to our success. Our clients expect "excellence and quality", and these are the characteristics that guide our team of professionals in our approach to any project.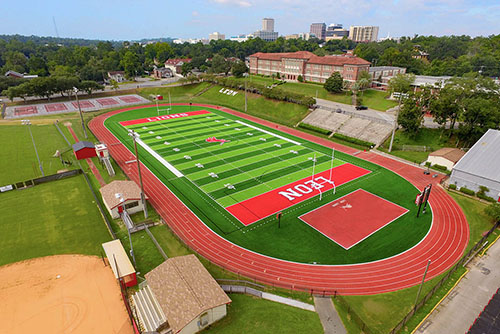 A local firm with regional experience…
…and much more.