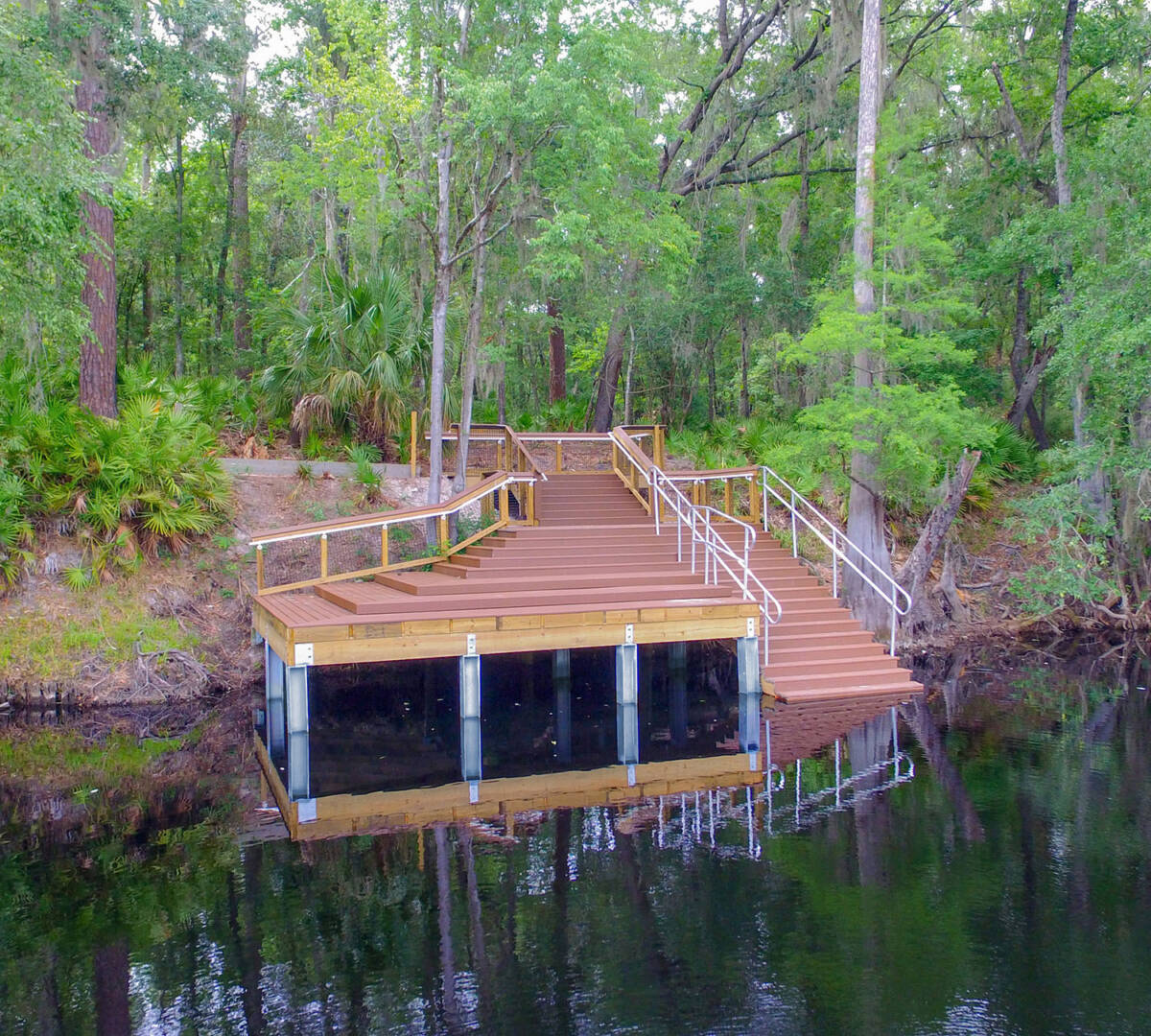 BIG SHOALS STATE PARK KAYAK/CANOE LAUNCH
Project Location:  
White Springs, Florida
Construction Completed: 
2017
Project Elements: 
George & Associates was tasked by the Florida Department of Environmental Protection to develop a plan for the removal and replacement of an existing kayak/canoe launch at the Big Shoals State Park located on the Suwannee River in Hamilton County. The site presented several obstacles, none more difficult than a fluctuating vertical difference between the top of the river bank and the river elevation.  We were also asked to accomplish the design tasks without using switchback ramps, which can be costly.  G&A developed a series of stairs and landings while maintaining close proximity to the bank or shoreline.  This was done to achieve compliance with the State regulations governing navigable waterways.  In addition to developing the Demo, Site, Grading, and Details Plans, our office also worked with State and Federal jurisdictions, with whom we have an excellent rapport, to permit the planned improvements.