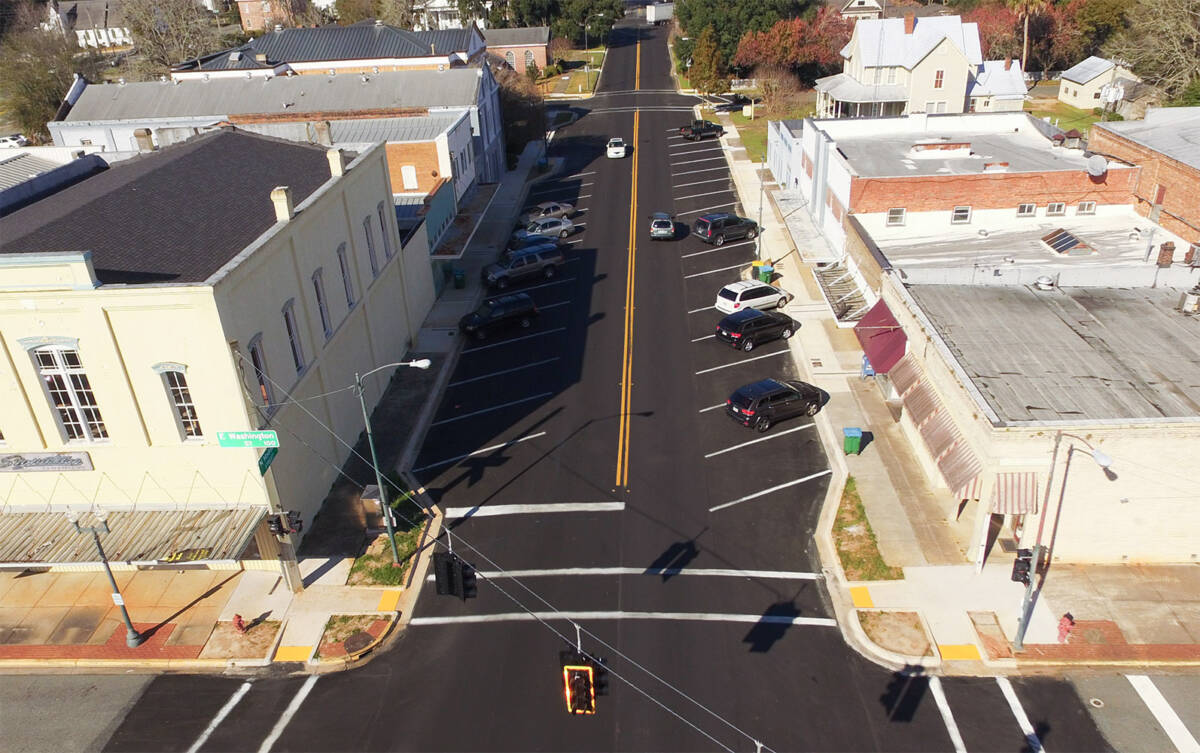 STATE ROAD 12 IN GADSDEN COUNTY
Project Location:  
Gadsden County
Quincy, Florida
Construction Completed: 
2013
Project Elements: 
George & Associates provided design services for the resurfacing of exiting travel lanes, parking lanes and paved shoulders along State Road (SR) 12 in Gadsden County Florida. The SR 12 milling and resurfacing project is approximately 11.5 miles in length and begins at the southeast intersection of the Gadsden County Square. Other improvements included preparation of an ADA Survey to identify deficient sidewalks and curb ramps, cross-slope correction, utility relocation and adjustments, Public Information Meetings, upgrading pedestrian signals at four intersections and the widening of the SR 12 between Washington St. and Franklin St. to increase the width of the existing travel lanes and improve the traffic flow and safety.