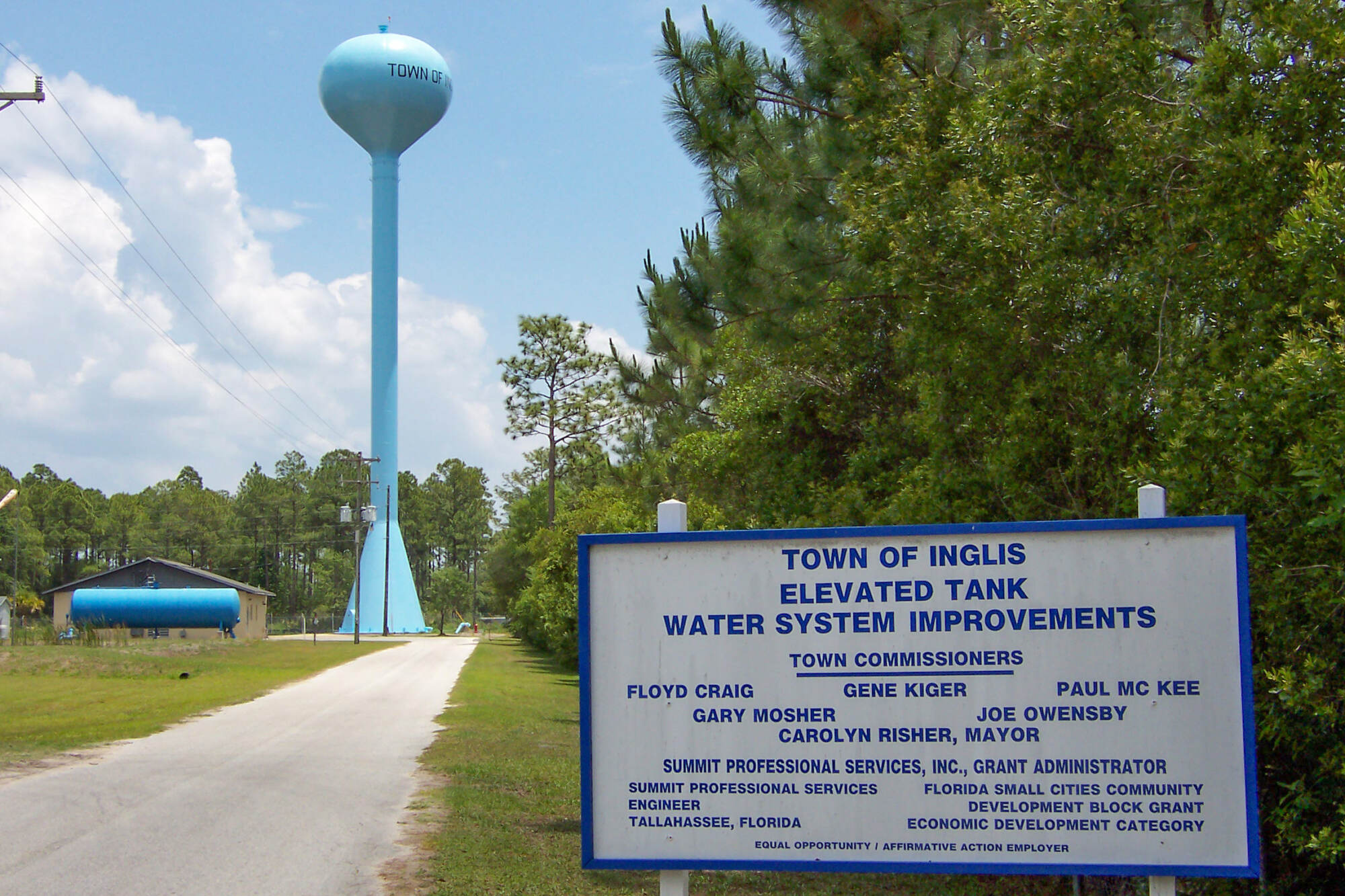 Town of Inglis Elevated Tank
Project Location:  
Inglis, FL
Construction Completed: 
2004
Project Elements: 
G&A provided engineering and construction inspection services for the construction of the Town of Inglis's 250,000 gallon elevated storage tank.  One unique design attribute for this tank was the finished height of 190 feet. Through long-range planning, this tank was able to provide needed water pressure and flow for the Yankee Town Area.  One important construction aspect of this project was the required piling system to support the ring-wall foundation and elevated storage tank.