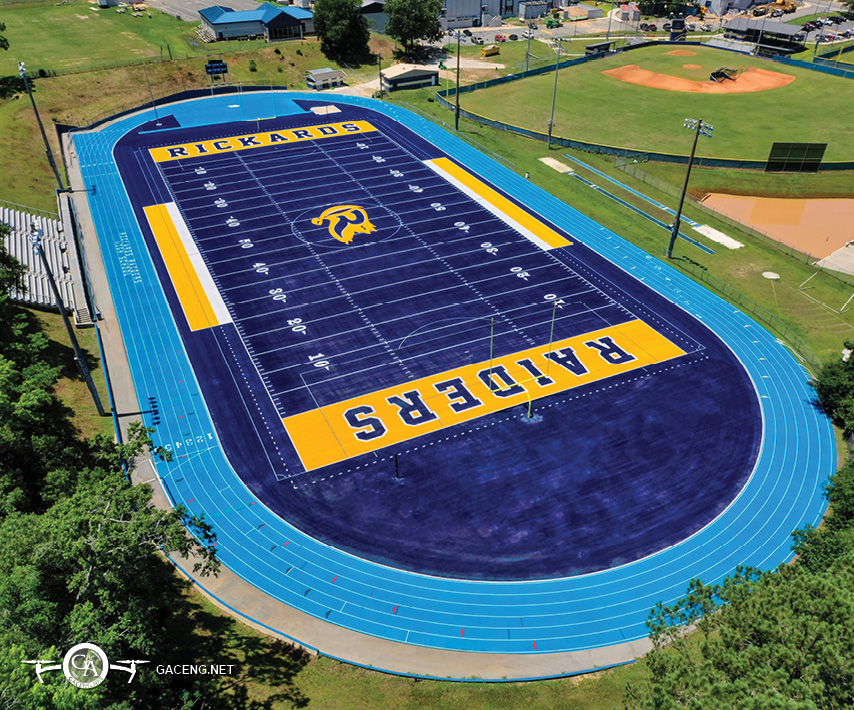 RICKARDS HIGH SCHOOL FIELD SURFACE REPLACEMENT
Project Location:  
Tallahassee, Florida
Construction Completed: 
2021
Project Elements: 
George & Associates, Consulting Engineers, Inc. was tasked by Astroturf Corporation to perform civil engineering design services for the grass-to-synthetic turf conversion of the multi-sport athletic field at Rickards High School in Tallahassee, Florida.
Each AstroTurf field can save up to 20,000,000 gallons of water without the use of pesticides, herbicides, or other chemicals. That, along with a superior year-round multi-sport playing surface, does not only benefit our students but our community as well.
The G&A Team continues to work with Leon County Schools and AstroTurf to incorporate distinct technological innovation into local and regional athletic facilities.
G&A services included stormwater analysis, drainage design plans, site layout, utility relocation coordination, and construction administration.
For more information, see news coverage of the installation by Local News Agency, WTXL below: