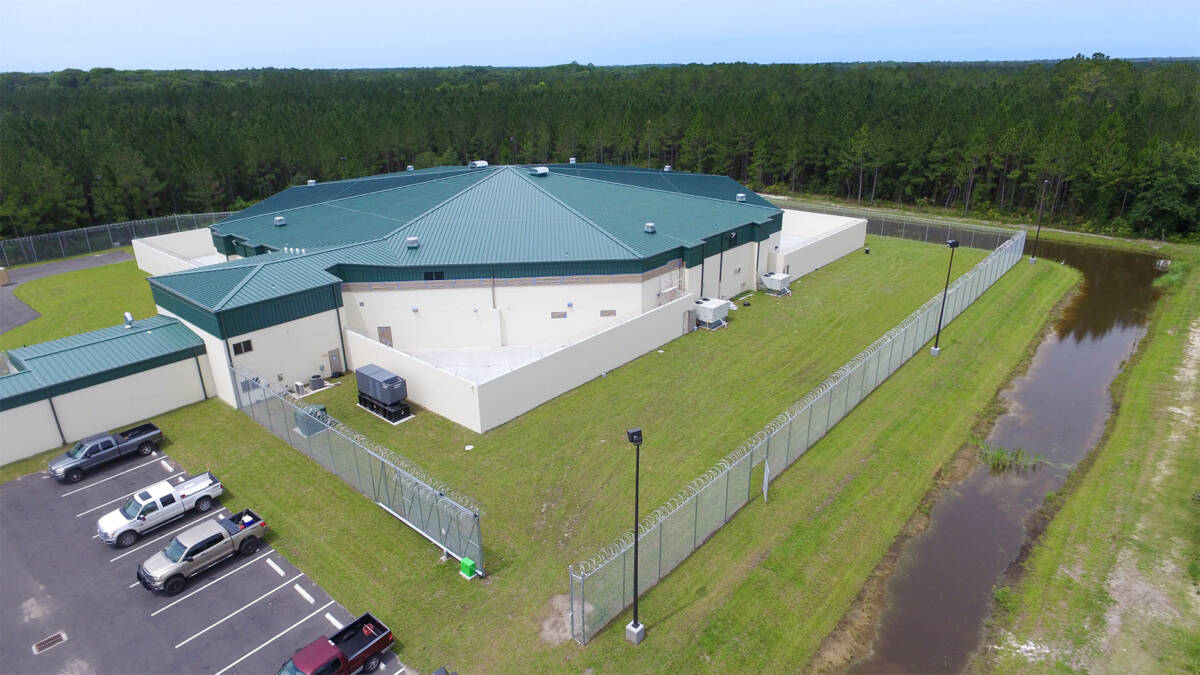 FLAGLER COUNTY JAIL ADDITION
Project Location:  
Flagler County, Florida
Construction Completed: 
2016
Project Elements: 
George & Associates teamed with the project architect to complete the construction documents needed for a new housing pod on the site of the existing jail. The area available had wetlands and a high ground water table, which presented various obstacles, with respect to building location, stormwater ponds, and drainage features. G&A successfully designed and permitted Site, Grading, Drainage, and Utility plans, along with the supporting details through both State and Local permitting authorities. In addition, we worked closely with the utility provider to solve a solids problem by installing a grinder unit in the existing sanitary system without taking the existing jail off-line or losing service.