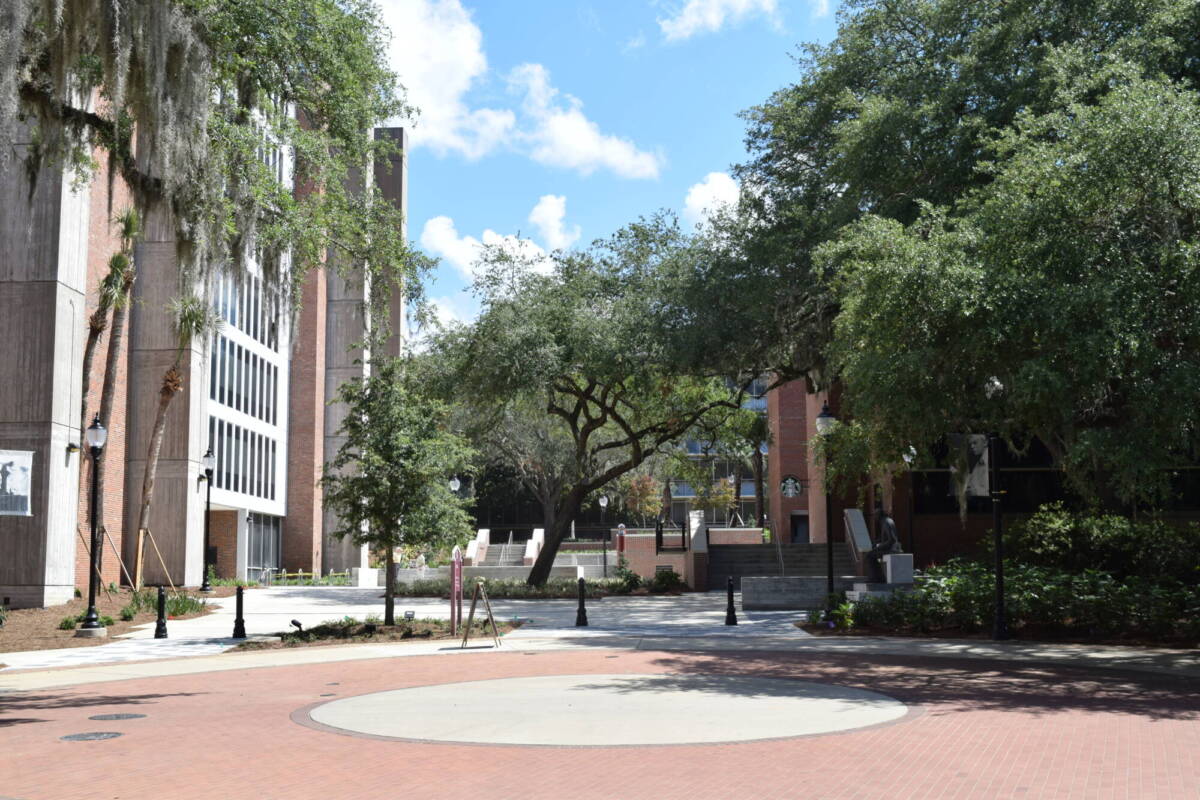 FSU DIRAC-DITTMER PLAZA IMPROVEMENTS
Project Location:  
Tallahassee , Florida
Construction Completed: 
2016
Project Elements: 
The Dirac-Dittmer Plaza improvements transformed this passive corridor to an active pedestrian corridor.  Pedestrian improvements included bench seating, addition of an elevated student deck connecting to a newly opened Starbucks within the Dirac Library. Design features included incorporating ADA accessible routes, utility relocations, grading, drainage and landscape and irrigation improvements.
Overall, the Dirac-Dittmer Plaza Project improved connectivity to the library and created a central hub with low sitting walls positioned directly between the two main entrances to foster casual gathering and conversation, and helped create a sense a place.