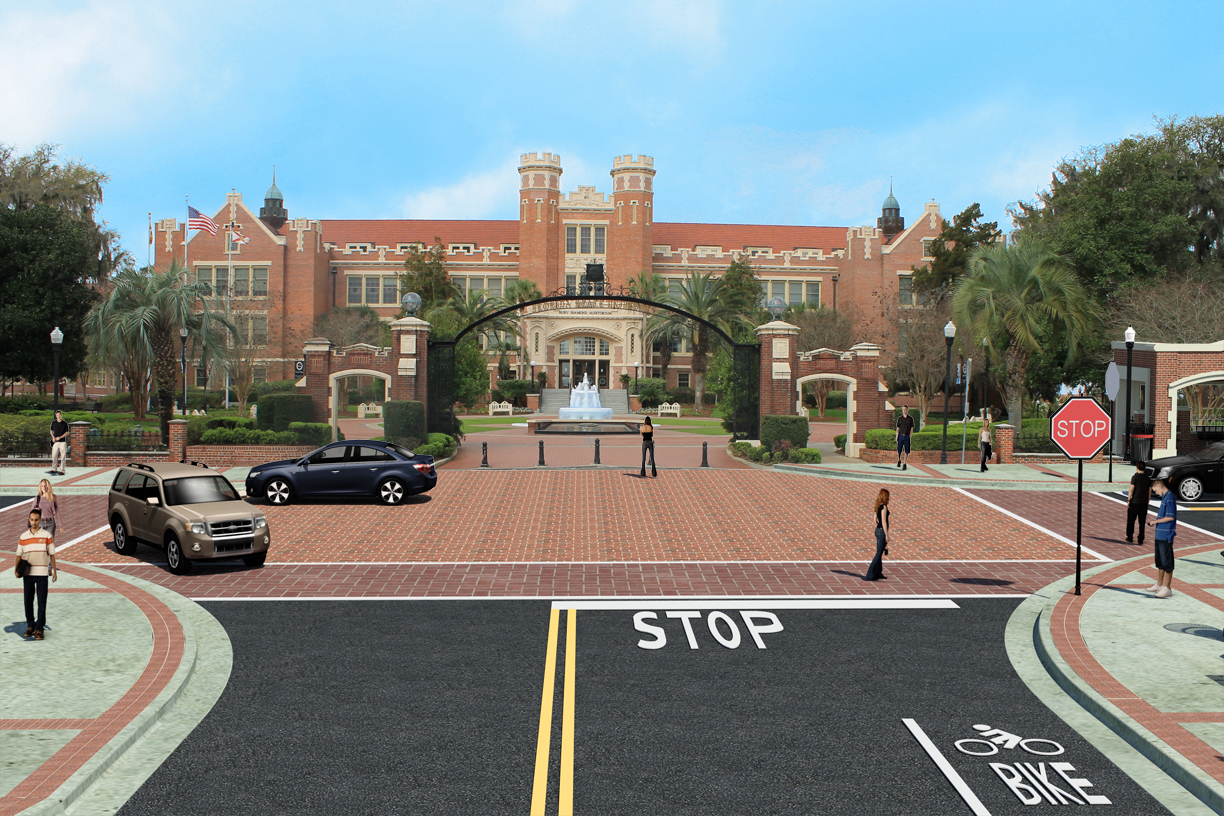 FLORIDA STATE UNIVERSITY COPELAND STREET STUDY
Project Location:  
Tallahassee, Florida
Study Completed: 
2014
Project Elements: 
George and Associates Consulting Engineers Inc has prepared conceptual plans for the enhancement of Copeland Street from Tennessee Street to St. Augustine Street.  The project will improve pedestrian, bike and vehicular safety along Copeland Street and provide aesthetically pleasing hard scape features, landscape and lighting.  The roadway will be totally reconstructed with new curb alignments and an improved drainage system.  G&A has coordinated and presented several workshops with FSU and the City staff to ensure input from all parties.