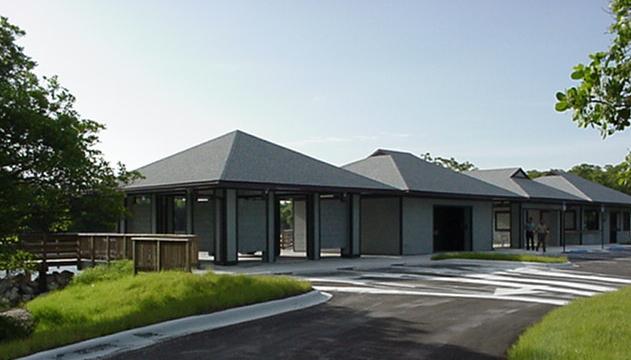 OLETA RIVER STATE PARK BLUE MARLIN MARINA
Project Location:  
Oleta River State Park, Florida
Construction Completed: 
2002
Project Elements: 
Working in conjunction with Rolando J. Gutierrez Architects, Inc., George & Associates provided civil engineering, environmental permitting and construction administration services for the Blue Marlin Marina Restoration Project, located in the City of North Miami, Florida. The project goal was to develop and implement a site plan that mimics the original Blue Marlin Smoke House that was in operation in the early 1930's through the late 1970's. The newly developed site consists of three buildings, parking facilities, bath houses, elevated boardwalks, fishing platforms, bathhouses, canoe launches, finger piers, and restoring approximately 340 lineal feet of Oleta River shoreline.  G&A provided environmental permitting services through ten different regulatory agencies within a four-month period.