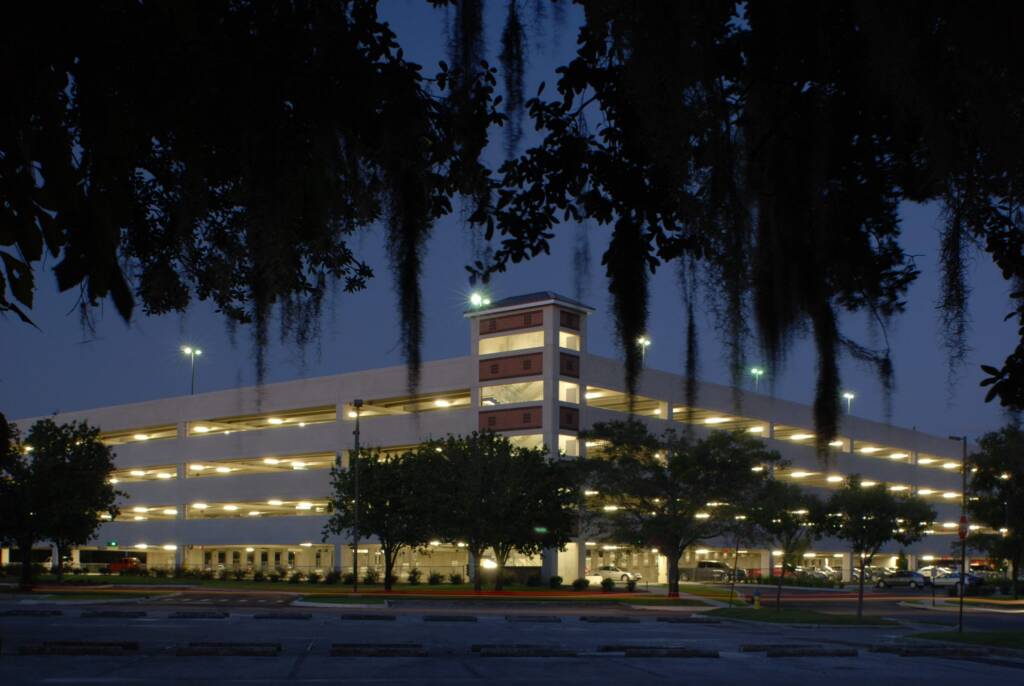 TALLAHASSEE COMMUNITY COLLEGE PARKING GARAGE
Project Location:  
Tallahassee, Florida
Construction Completed: 
2008
Project Elements: 
The project consisted of construction of a 5-story parking garage that provided additional parking for Tallahassee Community College. The site is located on the west side of the TCC campus and east of Senator Pat Thomas Blvd. The footprint of the garage is approximately 82,000 SF. The parking garage was placed on an existing parking lot. The project required some modification of the existing parking lot to accommodate the garage footprint and traffic circulation. Modification to the existing stormwater pond was required and permitted with an environmental permit. The project qualified for a Type A site plan review as part of the approved TCC Development Agreement and Master Plan.