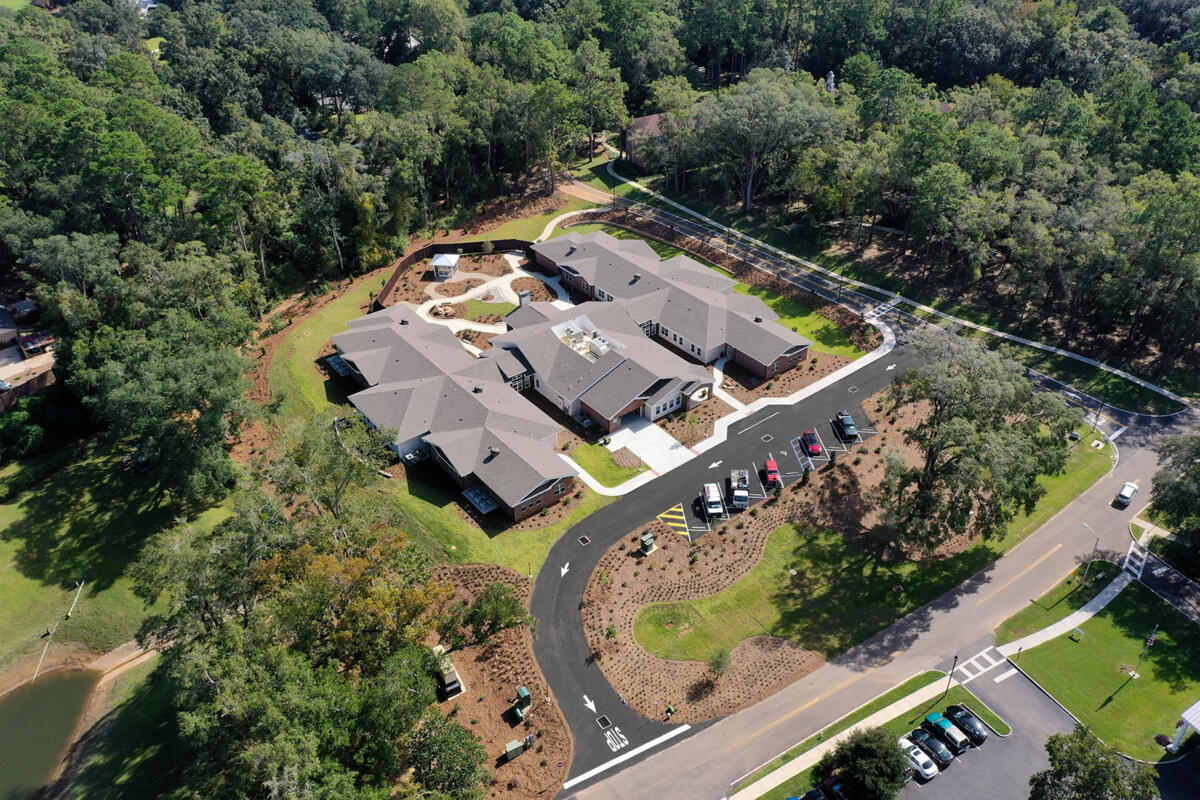 WMO MEMORY CARE ASSISTED LIVING RESIDENCE
Project Location:  
Leon County, Florida
Construction Completed: 
2021
Project Elements: 
George and Associates, Consulting Engineers, Inc. was tasked to provide civil design services for the design of a new Memory Care Assisted Living Residence for the Westminster Oaks Retirement Community. The on-site memory care assisted living facility features 32 apartments for Assisted Living residents with Alzheimer's and dementia with dedicated, specialized amenities and spaces to support these residents. The facility includes ADA parking and pedestrian sidewalk connections to the rest of the campus. G&A tasks included the design of all proposed utilities, drainage, site design, and all local, state and federal permitting.
The building is certified as a National Green Building Standard Silver Level Building, and features a thoughtfully designed Memory Garden Courtyard area on the backside of the facility.