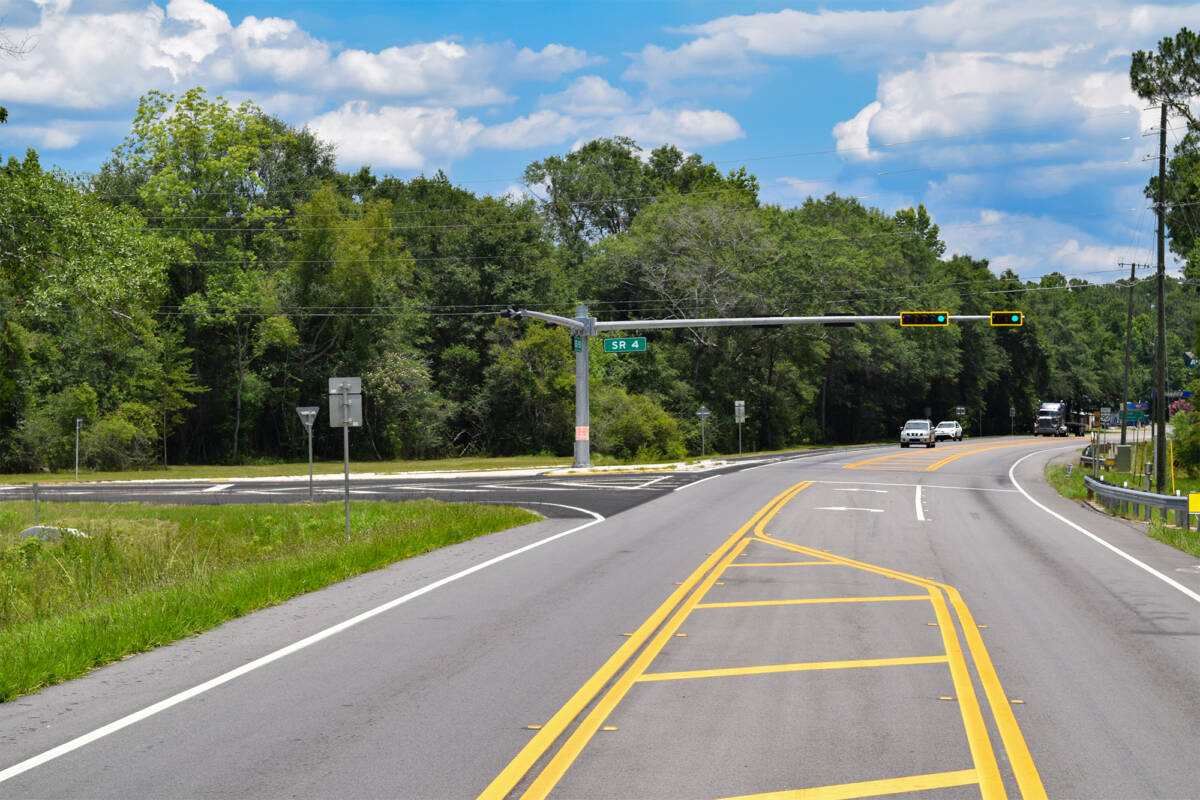 STATE ROAD 10 AND STATE ROAD 4
Project Location:  
Okaloosa County, Florida
Construction Completed: 
2015
Project Elements: 
George & Associates prepared construction plans for a westbound right turn lane to facilitate traffic turning northbound onto SR 4 (US 95). The existing southbound left turn lane on SR 4 was extended to accommodate additional storage for traffic turning eastbound onto SR 10 (US 90). Additionally, a fully operational traffic signal with a curb and guttered concrete island was designed to protect the mast arm in the northeast quadrant of this intersection. Design activities included reconstruction of the existing drainage system, permitting with ACOE for impacts to existing wetlands, relocation of existing utilities and establishing the right-of-way requirements for the proposed intersection improvements.