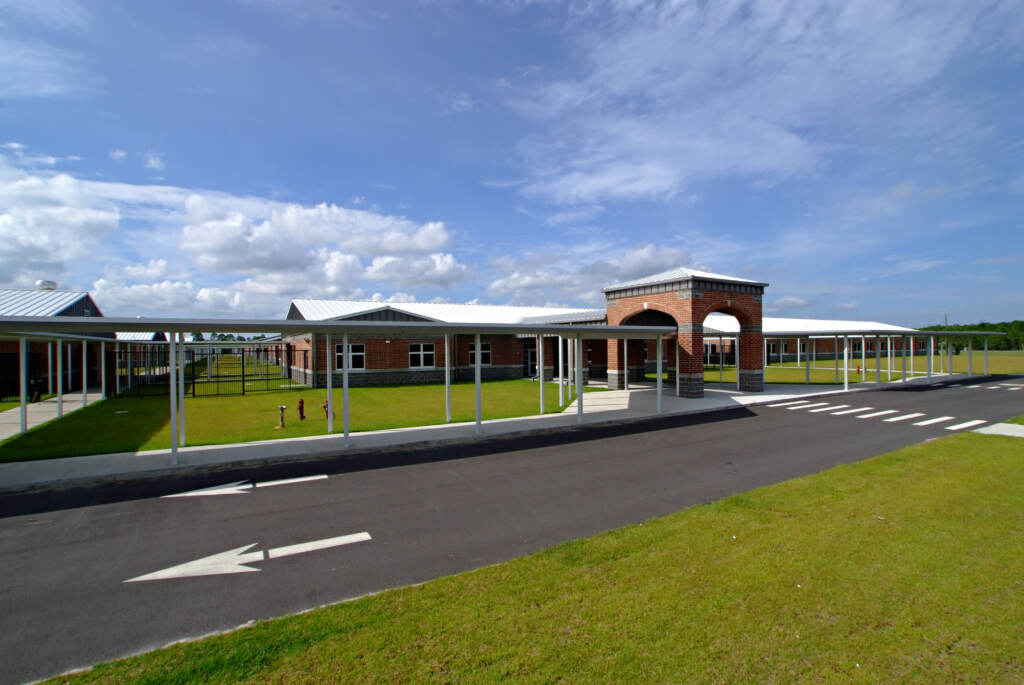 FRANKLIN COUNTY K-12
Project Location:  
East Point, Florida
Construction Completed: 
2010
Project Elements: 
George & Associates aided owner in the site selection process by providing preliminary site evaluation with respect to wetlands, soils, location, utilities, earthwork and roadway improvements. At the conclusion of the project, we will have aided in the coordination between the Army Corp of Engineers, Florida Wildlife Conservation Commission, Florida Department of Environmental Protection and the general contractor in the placement of the dredged and trucked in material for the purpose of elevating the site to a suitable finished grade. We are also responsible for preparing Final Construction Documents for this project which will include grading design, hydraulic conveyance design, utility support systems (Water and Sewer), storm water management design, roadway design and design improvements and site master planning. In addition to the above, all permitting issues pertaining to the listed design tasks will be accomplished. This would include site plan approval from Franklin County, storm water permitting from FDEP, water and sewer permits from FDEP, roadway improvement permits from FDOT and transmission line relocation permits from Progress Energy Florida. During construction and at the time of substantial completion, we will perform construction inspections and construction certifications.
STORMWATER
George & Associates worked with Franklin County School to design a coheside site for its new K-12 School located in East Point, Florida.  Prior to the school board receiving ownership of this 108 acre parcel it was utilized by FDOT as an active borrow pit.  Upon transfer of the property FDEP claimed 31.54 acres and ACOE claimed 44.34 acres of jursidictional wetlands.  G&A and Cardno Entrix worked with both agencies to identify the quality of the wetlands and to develop the appropriate wetland mitigation plan.  Ultimately a total of 16.74 acres of wetlands were utilized to meet the stormwater requirements for the development of the school site.