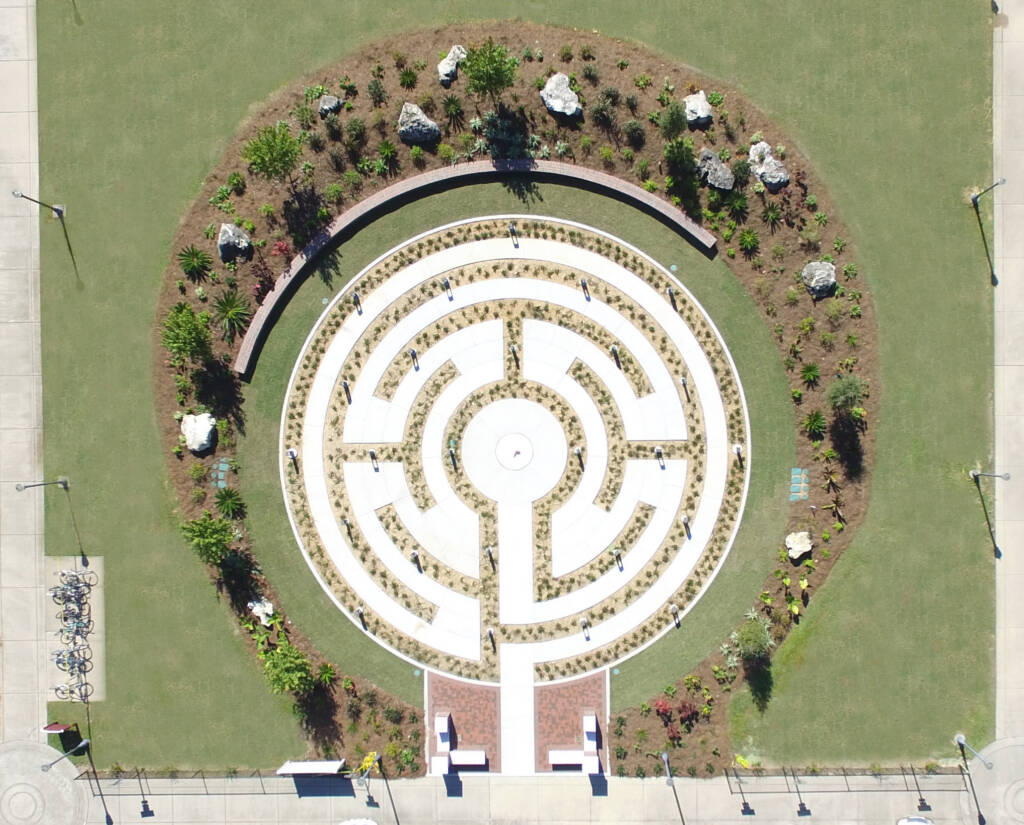 George & Associates, Consulting Engineers, Inc. (G&A) would like to commend everyone would contributed in the creation, design and construction of the Labyrinth at Florida State University.  Construction of the Labyrinth, located on West Call Street between Department of Psychology and the College of Medicine, began in May 2017 and was completed the following October. The time lapse video recorded footage of the construction of the Labyrinth from the roof of the Psychology Building.
For more on the Labyrinth at Florida State University go to labyrinth.fsu.edu
Kenansville solar energy farm officially opens
The Osceola Solar Facility, that looks like a farm of 15,000 solar panels along South Canoe Creek Road between St. Cloud and Kenansville is already soaking up the sun.  The new Duke Energy owned and operated Osceola Solar Facility, which first began commercially operating in May, is about the size of 13 football fields and produces 3.8 megawatts of carbon-free energy, enough to power 760 homes at full production capacity.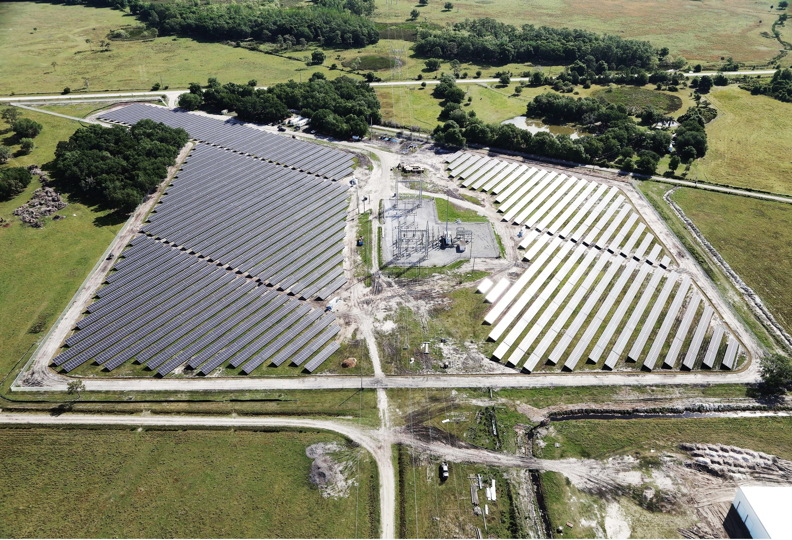 George & Associates, Engineering Consults, Inc.  has provided design services for multiple solar energy projects in the state of Florida.  For more information go to www.gaceng.net.